Sorry, we could not locate the requested page. Please try again.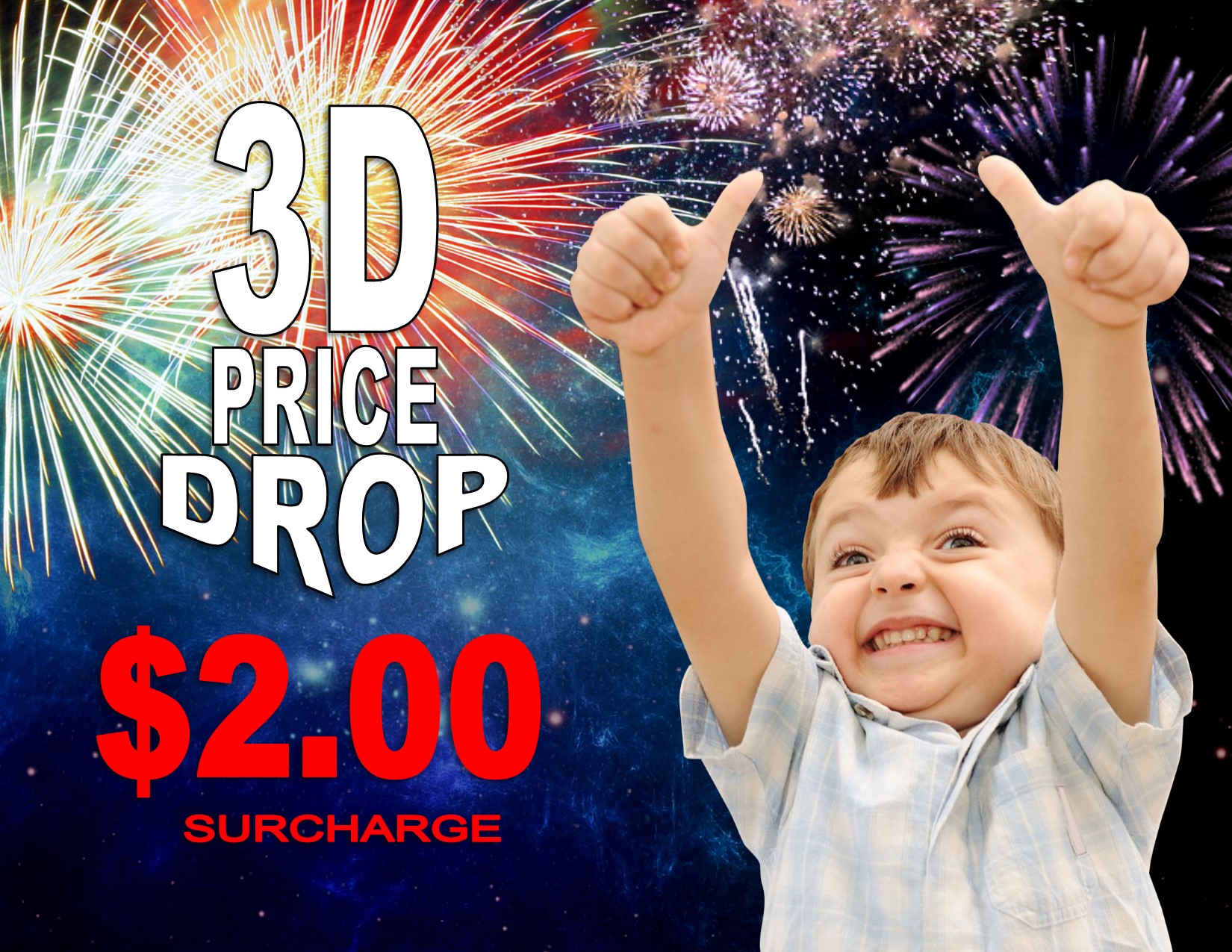 Solo: A Star Wars Story

(11:00a) (1:00p) (2:00p) (5:00p) 7:00p 8:00p

Solo: A Star Wars Story 3D




(4:00p) 10:00p

Show Dogs

(11:25a) (1:40p) (4:10p) 6:40p 8:55p

Deadpool 2

(11:10a) (11:55a) (12:50p) (1:50p) (2:40p) (3:40p) (4:45p) (5:25p) 6:30p 7:30p 8:30p 9:15p 10:15p

Book Club

(11:45a) (2:30p) (4:55p) 7:20p 9:45p

Life of the Party

(10:50a) (1:30p) (4:20p) 6:50p 9:25p

Avengers: Infinity War

(12:35p) (3:50p) 7:10p 10:25p
Coming Attractions
Incredibles 2

Rated:
Runtime:
Starring: Craig T. Nelson, Holly Hunter, Sarah Vowell, Samuel L. Jackson
Released: 6/15/2018
Genre: Action
Synopsis: Everyone's favorite family of superheroes is back in Incredibles 2 but this time Helen (voice of Holly Hunter) is in the spotlight, leaving Bob (voice of Craig T. Nelson) at home with Violet (voice of...

Showtimes for Thu, Jun 14 :
6:00


Ticket Pricing
Matinee
All shows before 6:00 PM

NEW Early Bird (Applies to shows starting before noon): $5.00 (Does not apply to midnight shows)
All Admissions (Applies to shows starting between noon and 5:59 pm): $6.50
3D Surcharge: $2.00


---

Evening
All shows 6:00 PM and after

Adults: $8.50
Children (11 and under): $6.50
Seniors (62+): $6.50
3D Surcharge: $2.00
Bargain Day - Tuesday: $5.00 (2D), $7.00 (3D) (Bargain Day pricing may not be available for all films as film company restrictions may apply. See cashier for details.)

Ticket prices and showtimes are subject to change without notice. Special events and concerts pricing will be different from above. Please see event showtimes for pricing.