Sorry, we could not locate the requested page. Please try again.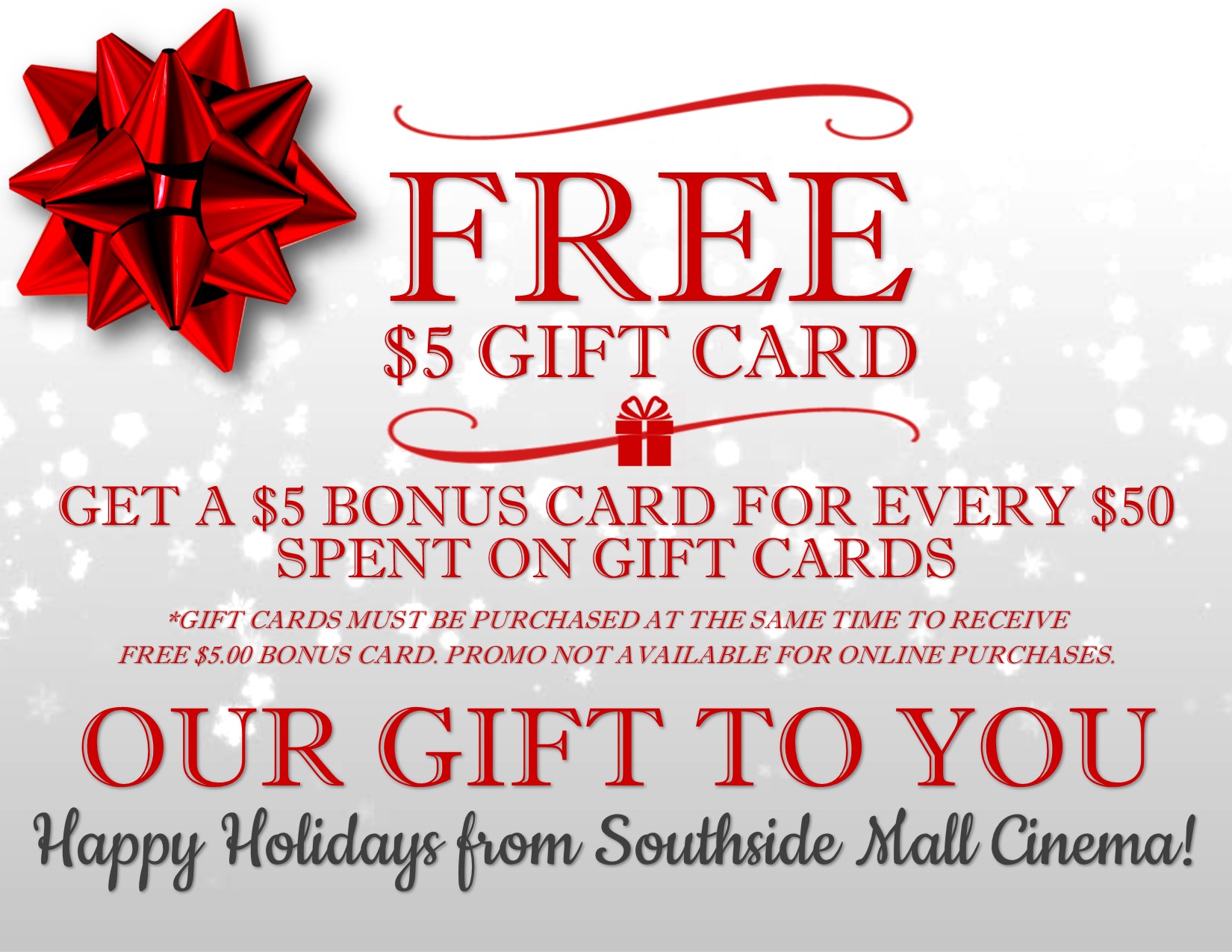 Ralph Breaks the Internet

(11:05a) (11:55a) (1:40p) (2:40p) (4:15p) (5:15p) 6:50p 7:50p 9:25p 10:25p

Robin Hood

(10:45a) (1:45p) (4:30p) 7:10p 9:50p

Creed II

(10:55a) (1:50p) (4:45p) 7:40p 10:35p

Fantastic Beasts: The Crimes of Grindelwald

(10:35a) (1:30p) (4:25p) 7:20p 10:15p

Instant Family

(11:30a) (2:10p) (4:50p) 7:30p 10:10p

Widows

(1:05p) (4:00p) 7:00p 9:55p

Dr. Seuss' The Grinch

(11:40a) (2:00p) (4:10p) 6:40p 8:50p

Bohemian Rhapsody

(11:15a) (3:00p) 6:30p 9:30p
Coming Attractions
Aquaman

Rated: PG13
Runtime:
Starring: Jason Momoa, Amber Heard, Patrick Wilson, Yahya Abdul-Mateen II
Released: 12/21/2018
Genre: Action
Synopsis: Arthur Curry learns that he is the heir to the underwater kingdom of Atlantis, and must step forward to lead his people and to be a hero to the world.

Showtimes for Thu, Dec 20 :
(5:00) 8:10


Ticket Pricing
Matinee
All shows before 6:00 PM

NEW Early Bird (Applies to shows starting before noon): $5.00 (Does not apply to midnight shows)
All Admissions (Applies to shows starting between noon and 5:59 pm): $6.50
3D Surcharge: $2.00


---

Evening
All shows 6:00 PM and after

Adults: $8.50
Children (11 and under): $6.50
Seniors (62+): $6.50
3D Surcharge: $2.00
Bargain Day - Tuesday: $5.00 (2D), $7.00 (3D) (Bargain Day pricing may not be available for all films as film company restrictions may apply. See cashier for details.)

Ticket prices and showtimes are subject to change without notice. Special events and concerts pricing will be different from above. Please see event showtimes for pricing.